Welcome at ibacon, Annegaaike Leopold!
Welcome at ibacon, Annegaaike Leopold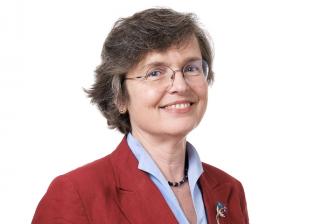 We are proud to announce that Annegaaike Leopold Msc has joined IBACON as Director Corporate Development. She is an EUROTOX registered applied environmental toxicologist with 32 years of experience in regulatory ecotoxicology and environmental fate, more recently focusing on endocrine disruption.
 
She began her career as Head of the Aquatic Toxicology Laboratory  at an  international CRO and subsequently she developed the Avian Toxicology lab. A significant portion of her career Annegaaike has worked as an executive manager in the contract laboratory world. In this role she directed the business development and coordinated environmental science projects.
While leading multidisciplinary teams, she expanded and deepened client relationships.
 
Annegaaike represents the Society of Environmental Toxicology and Chemistry (SETAC) Europe at the European Commission High Level Round Table for the implementation of the European Chemicals Strategy for Sustainability.
 
Besides working as a regulatory consultant for ecotoxicology she is Adjunct Professor at the EGESTA Lab, at the Institute of Resources, Environment and Sustainability of the University of British Columbia, Canada.
 
We are happy to have Annegaaike on board!