BLOG: Stability of Stubstances and Products
Testing the Stability of Substances and Products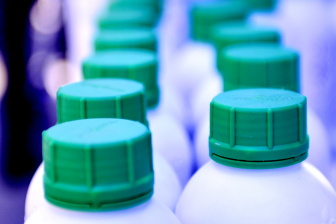 The stability and quality of all plant protection products and biocidal products need to be demonstrated over their entire market life. The storage conditions recommended by manufacturers on the basis of stability studies should guarantee that quality, safety, and efficacy are maintained throughout the shelf life of a product. The stability of active substances and formulated products depends on environmental factors such as ambient temperature, humidity and light. It also depends on product-related factors, like the chemical and physical properties of the active substance, the type and composition of the formulation, the nature of the container-closure system, and the properties of the packaging materials.
ibacon supports you by generating reliable information on the storage stability and shelf life of your products. We perform all three main types of storage stability studies that regulatory authorities may require for plant protection products and biocidal products:
•            Accelerated storage stability tests
•            Ambient storage stability tests
•            Low-temperature storage stability tests
Whether your containers be small or large (e.g. 1 L up to 20 L), we can handle flexibly practically any size. Determining the active substance and all relevant physical properties is included in the study and will be clearly summarized in one report. Two years is a long time. Thus, in case of a long-term stability study, we provide our customer with a short summary of all results as they become available. This gives you a perfect overview of the study and its results at any time.
Want to know more about this topic? Discover everything you need to know by clicking on the download button.