Dr. Patrick Riefer new Head of Environmental Fate
Dr. Patrick Riefer new Head of Environmental Fate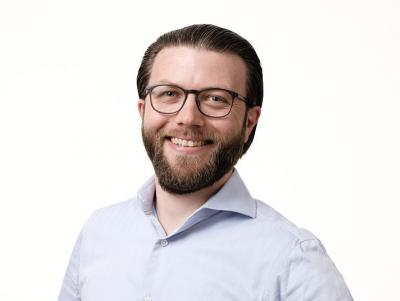 We are proud to announce that Dr. Patrick Riefer has taken over the responsibility of the department in replacement of Dr. Maria Meinerling. Maria has taken over a new position at ibacon.
After finishing his diploma in chemistry at the Saarland University, he received his PhD at the  RWTH Aachen University in environmental science. Patrick is very competent in leadership and organisation, and has an extensive experience in successfully performing studies and advising our customers.
During his 10 years of experience as Study Director at ibacon, Patrick has established several study designs such as OECD 309 and OECD 316. Together with his team he will develop further the department to support our clients with their demands for registration purposes.
ibacon provides environmental fate services since 15 years and recently expanded its environmental fate laboratory.
Environmental Fate at ibacon:
4 experienced study directors and 8 highly motivated technicians
Department established in 2005
800 m2 lab space with 5 temperature controlled incubation rooms including the ability to conduct studies at 12°C
Testing of 14C-labelled or non-labelled substances
Experience and ability to work with difficult substances (e.g. unsoluble in water, volatile, unstable, highly adsorptive) 
Structure elucidation of transformation products in close cooperation with our highly qualified partner
> 500 GLP-compliant studies so far
Service portfolio:
For more information about our service portfolio please follow this link.